Well, the horses are out of the gates and it's official: 2008 has taken off in full force. The death of Heath Ledger validates the fact that a new year has begun; the first celebrity death--and not without the sting of loss, poignancy and tears-to-be-shed. I can see the yearbook's first few pages with Ledger's face all over. Remember that day he died? We were socially conscious when he first came to fame in 10 Things I Hate About You. Though we were still young, we even got the Shakespeare reference. Then the movies continued and we grew, seeing what we could, hearing his name here and there, figuring things out meanwhile. The bells ring 2008 and to be sure Heath Ledger's found dead in his apartment surrounded by pills. Let the spectacles begin.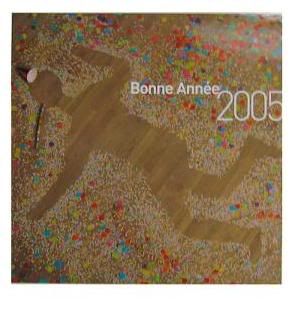 The month of January is almost over, can you believe it? There are already a host of things to look forward to in 2008. The latest Swedish singer-songwriter Robyn--often mistaken as English--seems to be making some waves. And it's about time. Robyn got her start in the early '90s when, at the age of 12, she recorded the theme song for the Swedish show Lilla Sportspegeln. At 16 she had written and recorded her own single and in 2005 she started her own label Konichiwa Records. Last March she gained some reputation with her single, "Konichiwa Bitches" and "Be Mine" and "Cobrastyles," not to mention the remixes that followed thereafter. Her The Rakamonie EP will be released on January 29.



Robyn - Be Mine (Ocelot Mtherfckrs remix)

Check out those Ocelot Mthrfckrs too! Robyn's EP includes her electric cover of "Cobrastyle." The original by Teddybears is equally as amazing--reggaeton lyrics and rapping with garage-punk-rock beats! Although there are some obvious similarities, the two songs are vastly different in style.

Teddybears feat. Mad Cobra - Cobrastyle

Robyn - Cobrastyle

Though Pharrell Williams has been popping up here and there (ie, as producer and featured on certain American Gangsta tracks), his sidegroup N*E*R*D has been lying low for about three or four years now. The trio--including Chad Hugo and Shay Haley--broke up in 2005, but will rise from their own ashes this spring with an album entitled N.3.R.D. (I wonder if it will have anything to do with C-3PO?). The first single, entitled Everybody Nose, was released just two days ago. It's kind of tongue-in-cheek, with the chorus turning the mundane into something danceworthy: "All the girls standing in the line for the bathroom!" The bass and sax are reminiscent of Eric B & Rakim, while not sounding very off from the latest Jay-Z and dancehall trends.

N*E*R*D - Everyone Nose

And I can't help myself. With the cute nose pun, I have to post a song that I listened to a lot last year. Because of the vaudevillian piano riff, the simple synths, the French accent and the absence of any real hard beat, I thought for sure this one was just a great '80s find. But I was wrong. Instead it was one of the most popular unerground techno songs of 2007! The song is great, and the lyrics are filled with sadness, nostalgie and beer. Everyone nose how that feels.

Nôze - Remember Love

Finally, once again from Down Under something big is coming up! Cut Copy is releasing their second album, In Ghost Colours, this March. Their first single "Lights & Music" is charming enough. Especially with the way the song fades, it sounds kind of like a high school dance song. I can already hear the remixes.