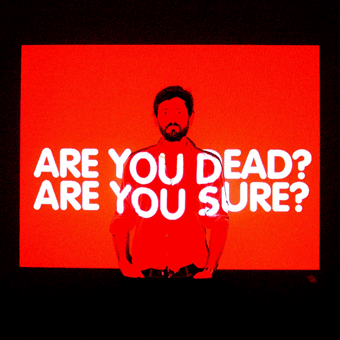 So it's been a while, so I'm gonna try to make it up to you. Plain and simple, I've been (as I'm sure you have) bombarded by really good stuff lately, and I need to share some of my thoughts as well:

1. Jamie Lidell's new album Jim is out now, and it's pretty fantastic. He's gone less electronic and more Motown on us, and it works really well since his voice always had a soul element to it. As is always with the music I like, there are remixes so u can listen to what u like whilst shakin' ur booty. Lidell's single A Little Bit of Feel Good has been remixed by the masochistical melody master from Ed Banger, Mr. Oizo. Peep it:

Jamie Lidell - A Little Bit of Feel Good (Mr. Oizo Remix)

2. Three great albums i'm listening to right now:
- Cut Copy's In Ghost Colours - 5 years people have been waiting for this one if they were avid fans, but if you weren't one then you will be now. Amazing album, light, poppish, full of the cotton candy glaze a summer album should have, and so effortless it makes musicians wanna bonfire their instruments and call it quits:

Cut Copy - Out There On The Ice

-Pnau's self titled is kickin' my ass; I mean, maybe I'm that out of the loop, but these guys came out of nowhere to make kidzbop adult appropriate dance music that is simple and beautiful, on The MFA side of things:

PNAU - Dancing on the Water

-The Presets' Apocalypso is gonna be another Modular juggernaught this summer, but not in the same way as their aforementioned labelmates. They are raw industrial, somewhat cheese but only in the way that it's a compliment.

The Presets - Talk Like That

K this is all for today; I promise to be more industrious in the upcomin' weeks.

P.S. All the contributors from this blog will be together in Davis this weekend, hopefully we see some of our reader base.