"Once, somebody asked Robert Schumann to explain the meaning of a certain piece he had just played on the piano.
What Robert Schuman did was sit back down at the piano and play the piece of music again."
--David Markson, Wittgenstein's Mistress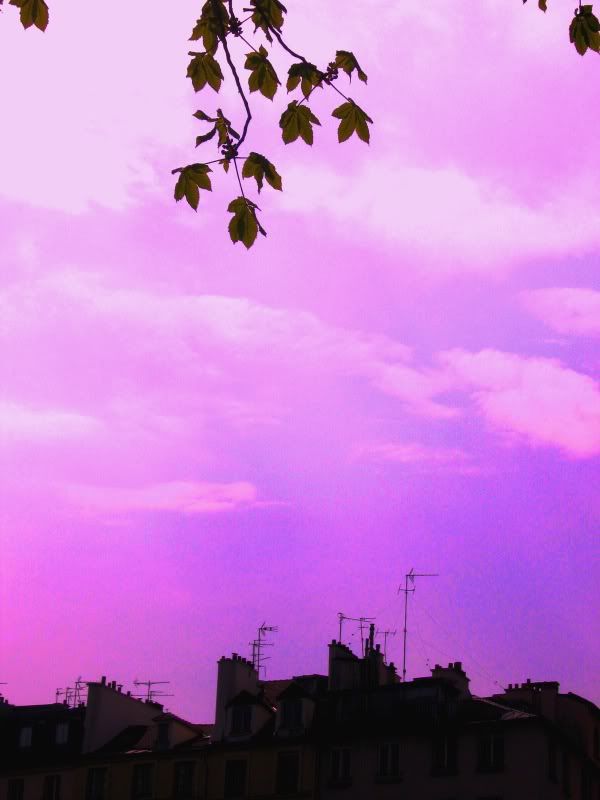 In the music world today there tends to be a dichotomy separating band and remixer. The two feed off one another, compliment each other and each have their advantages and drawbacks. So what of the relatively recent phenomenon where bands do some remixing of their own? I think I first noticed it when Bloc Pary remixed the dance floor favorite "Needy Girl" back in '05 and since then it's become a regularly sight to behold. Take for instance Hot Chip's remix of a Gorillaz tune, "Kids With Guns" just released on the cleverly titled album
D-Sides
. I haven't heard the original, but I'm told it's nothing to write home about. So, when bands fool with others songs and it isn't a cover at what point does it become their own and at what point does it remain the original artist's? If Hot Chip added their own vocals, say, in addition to (Gorillaz singer) Damon Albarn's, would it be a collaboration? If all the instruments are stripped from a song and the remixer saves just the vocals, how can we consider that the same song by the same band? No one ever established any rules to the Remixing genre.
Gorillaz - Kids With Guns (Hot Chip)
Kissy Sell Out first caught my attention with his remix of Girls in Hats' "The Loose Cannons." I just found another of his remixes, "Merrymaking at my Place" by Calvin Harris. We're familiar with this track through Mr. Oizo's rendition, but his was too flat and, in my opinion, boring, as can be the case with some of Oizo's stuff. Kissy Sell Out lets the song unfold, build and it would be a sweet song to hear on the dance floor come New Year's eve: complete with piano, shakin-tambourines and an awesome Baroque synth riff.
Calvin Harris - Merrymaking at My Place (Kissy Sell Out remix)
The Deadmau5 remix is almost as good as Kissy Sell Out's, but after hearing the first you might want to wait awhile before you hear this next one. The "Merrymaking" in the chorus can get a little infectious and you'll be hearing it all day long in your head.
Calvin Harris - Merrymaking at My Place (Deadmau5 remix)
As if we haven't posted enough remixes, here's a remix of a French rap group called Soprano. Besides the fact that it's a great remix, it's an apt song, because--though we haven't mentioned it on here--I think it's safe to say at least the majority of the contributers of this blog are francophiles.
Soprano - A La Bien (Coffee's Pour Les Mecs En Bas Des Blocs Remix)
Hailing from Marseille Soprano is part of a quartet rap group called Psy 4 de la Rime. Inspired by the show
The Sopranos
, psychoanalysis and psychology are a recurring theme in Soprano's and Psy 4's lyrics. Soprano's solo album--entitled "Puisqu'il faut vivre," or "Since one must live"--came out this year. I looked up the lyrics for the above song, and I really enjoy the first few lines, which strike me as almost Rimbaudian.
"Ma jeunesse passe des nuits a se tuer à PES, à grater des fesses sur msn ou myspace
Elle casse sa tirelire pour enrichir Konami, elle consume plus d'herbe que les vaches de Kamini
Elle balade son stress sur des TN ou en Converse, elle avance dans la vie sans avoir de GPS
Elle pert son calme quand Sarko ouvre la bouche, comme pour sauver le monde Bush enfile sa cape rouge"
Here is my (probably poor) translation:
My youth spends nights killing herself with PES (maybe Pro Evolution Soccer?)
scratching asses on MSN or Myspace (?)
she breaks open her piggybank to enrich
Konami
she consumes more grass than the cows of
Kamini
she loses her stress on TN (?) or on Converse
she advances through life without GPS
she loses her nerve when Sarko(zy) opens his mouth
as to save the world Bush covered with his red cape