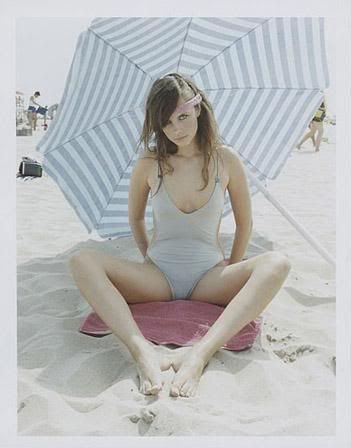 Of course it's not, but it's big. I'm really supposed to be studying for two exams I have tomorrow, but as of now, I guess I'm ignoring those. I was really excited for this post, but am now more or less let down.

Kavinsky used to be my favorite man, especially when Ed Banger was blowing up and Kavinsky had like the favorite E.P. around. Testarossa Autodrive was the most anomalous and successful song during that virgin time, in my opinion. And when everyone first heard the Sebastian remix during the Justice 2006 I Love Techno set, the world went madd. Anyways, that period is now over. I whine about it all the time; 90% of the artist we all blog about now owe responsibility to that interesting time that started somewhere in late 2005/2006. So, this Kavinsky remix is totally lackluster, sadly. When I think of Kavinsky, I think madd potential, but no result. 1986 is bonkers, but nothing has come to the surface, really, since the M.I.A. bootleg. Kavo wtf man? We want another EP, if not an album. The candle's slowly burning out . . . Boys Noize, wtf? One of the top remix spots in 2008, and we get this, more or less the 2 min. "preview?"

Sebastien Tellier - Roche - Kavinsky Remix

Late of the Pier - Focker - Boys Noize Remix

On a smaller note (jk), our blog has officially turned one year old. Oct. 30th was our birthday, but we've been that busy. We want to thank all the readers, some of which we know, many of which we don't, for stopping by to hear what's good. I want to also send kisses out to Alex and Albie, the other two bloggers. <3 <3 Since the 30th, we've been getting a ridiculous amount of hits, ridiculous for our standards. And we've never asked anyone to put is in their blogroll. Let's have fun!